Toyota Tundra CrewMax Painted Truck Cab Spoiler 2014 - 2021 / EGR985399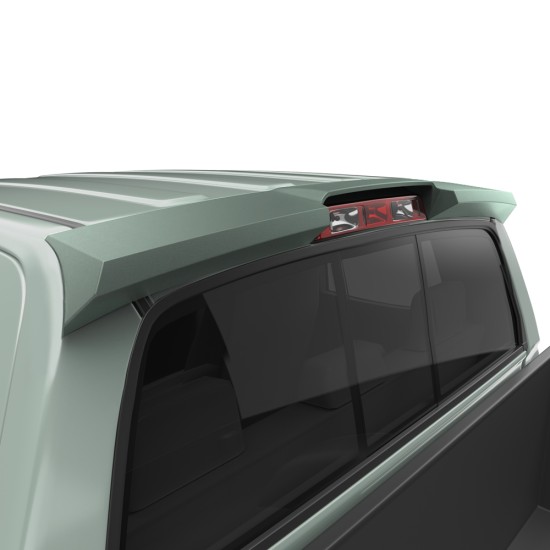 -24 %
Toyota Tundra CrewMax Painted Truck Cab Spoiler 2014 - 2021 / EGR985399
Stock:

In Stock

Part Number:

EGR985399

Dawn Enterprises Inc.
Enhance the exterior appearance of your 2014 - 2021 Toyota Tundra CrewMax with the addition of a Dawn Enterprises Painted Truck Cab Spoiler
Add style and a unique look to your Toyota Tundra with the installation of a Truck Cab Spoiler from Dawn Enterprises. This Truck Cab Spoiler has been factory tested to fit your Toyota Tundra perfectly. Made with your Toyota Tundra in mind, Truck Cab Spoilers will not cover or obstruct an existing third brake light. Manufactured using lightweight polyurethane, this Truck Cab Spoiler provides strength, stability, and will last through even the harshest of conditions. Although some installation materials are not included, installation is a quick and easy process. The workmanship of this Truck Cab Spoiler is backed by a limited lifetime warranty, guaranteeing that this Truck Cab Spoiler will arrive free of defects. If you're searching for a way to add a new, stylish look to your Toyota Tundra, then look no further than a Truck Cab Spoiler from Dawn Enterprises. Order a Truck Cab Spoiler for your Toyota Tundra today!
Each Truck Cab Spoiler comes packaged with easy-to-follow instructions to ensure a quick and easy installation
Limited lifetime warranty
Does not obstruct third brake light
Precision Engineered to fit your Toyota Tundra
PLEASE NOTE : Do NOT guess your paint color! The only accurate way to obtain the correct color is to get your paint code from your vehicle. Some paint codes have multiple names, but the code is always the same. CLICK HERE to find your vehicle's paint code. Unsure of your paint code? Call the parts department at any dealership relating to your vehicle (If you have a Ford, call a Ford dealership) and give them your VIN#. They will be able to tell you the correct color code once they look up your VIN#.
PLEASE NOTE : This item is available in matte black. CLICK HERE to order a matte black version of this spoiler.
CLICK HERE FOR INSTALLATION INSTRUCTIONS