Vinyl Extrusion

Vinyl Profile Extrusion since 1973
Dawn Enterprises Inc. has been engineering and manufacturing Vinyl Extruded Trim for the Automotive, Appliance, Furniture, Office, Medical, Marine, Point of Purchase, Recreational, and Industrial Industries since 1973 out of Cleveland, Ohio. We have the capability to produce almost any plastic extrusion part, which is why thousands of customers have come to us for their Custom Extrusion needs! Please contact us for all your Extruded Trim needs. There is a great chance that we already have a product that you are looking for, and if not, we will create it for you!
From Door Edge Guard to RV Molding to Trim for Cabinets, Desks, Signs, Displays, and more, we have your Extruded Molding needs covered! We have hundreds of Extruded Molding applications, from standard tubing to intricate, multi-hollow shapes, you can trust in Dawn Enterprises Inc. to deliver you the quality and experience that we have been delivering for more than 40 years!
Vinyl Extrusion Capabilities
Dawn Enterprises Inc. has the following capabilities for Custom Extruded Products:
-Plastic Extrusion & Molding
-Custom Solid, Hollow, and Multiple Hollow Shapes
-Dual Durometer
-Adhesive Application (in line and secondary)
-Fabrication and Secondary
-Flexible Compounds
-Color Matching (We have many colors to choose from, including color-matched Toyota paint code colors!)
-Custom Protective and Retail Packaging
Materials Used
Dawn Enterprises Inc. has the extensive experience with the following plastic materials:
-Polycarbonate (Blow-Molded Style Parts)
-ABS (Acrylonitrile Butadiene Styrene; Blow-Molded Style Parts)
-PVC (flexible; Extruded Parts)
There are a wide variety of resins available to the plastic extrusion industry, but two major categories make up most of all resins – thermosets and thermoplastics.
A vast number of plastic materials make up subgroups of thermosets and thermoplastics. These include, but are not exclusive to, many different types of resins that Dawn Enterprises Inc. uses to create products for our clients, such as:
-ABS – a type of Acrylonitrile-Butadiene-Styrene plastic
-PC/ABS – a polycarbonate/ABS composite
-Flexible PVC – Often used in construction, for tubing or as wire
-Polycarbonate – Resin that has excellent impact resistance and clarity
In-Line Operations
-Assembly
-Dual Durometer Extrusion
-In-Line Taping
-In-Line Texturizing
-Notching
-Routing
-Special Packaging & Labeling
In-Use Examples of our Extruded Trim
Our Extruded Trim can be used on virtually any surface, to compliment, trim, or finish-off and items you can think of! Here as some popular examples of how our Extruded Molding is used, although the options are limitless!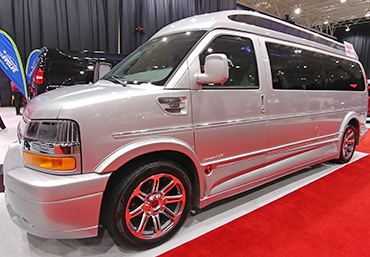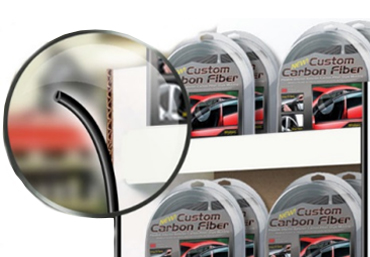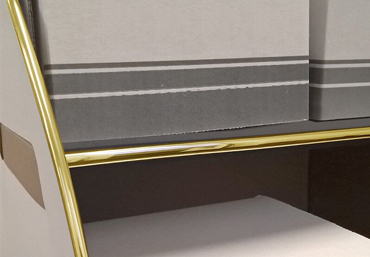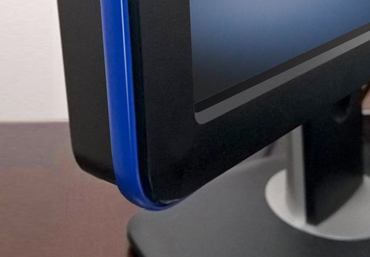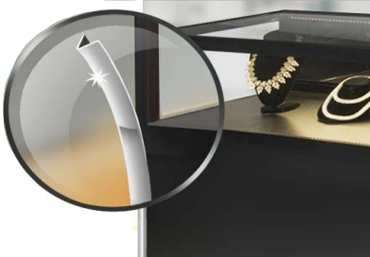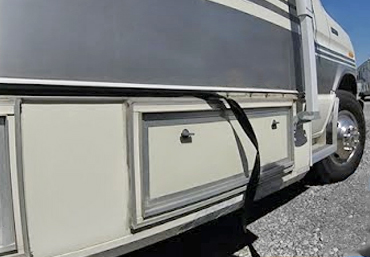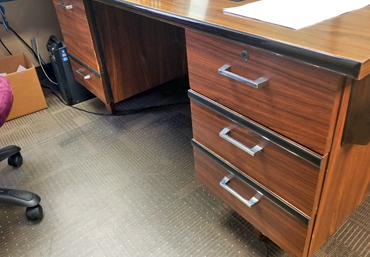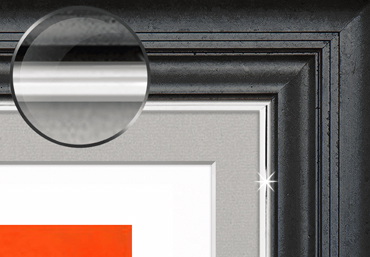 Custom Extrusions
Our engineers can assist to create the optimum part design to reduce costs and improve functionality. By providing in-house extrusion tooling, we can maintain quality and save you time and money.
To reduce the lead times on new projects to our customers, Dawn Enterprises Inc. manufactures most of the extrusion tooling in-house at our Cleveland, Ohio headquarters. A wire EDM and CNC milling operation in conjunction with a full machine shop eliminates long lead times from outside vendors. Our competitors will not be able to match the high-quality products that we produce, guaranteed!
Frequently Asked Questions
Here at Dawn Enterprises Inc., our ultimate priority is your satisfaction. We hope these answers to common questions will satisfy your curiosity, however, please call if you have any other questions or seek additional information.
Q: Do you offer custom packing?
A: Yes. Like every aspect of our company, we strive to provide our customers with a professionally tailored, personal experience and perfect product result for your specific plastic extrusion project.
Q: What if I want my plastic extruded product to incorporate more than one color? Is that possible?
A: Yes. Using our state-of-the-art machinery and finely tuned expert plastic extrusion production process, we can make plastic extrusions with two different colors.
Q: How wide can you produce plastic extrusions?
A: We can produce Extruded Trim that is up to 8" wide.
Q: What are the length limits of the plastic extrusions and tubing you produce?
A: We can run lengths of 150'.
Q: I'm interested in pursuing a stocking program? Is that something you do?
A: Yes. We can do stocking programs based on the project requirements. Please contact Dawn Enterprises Inc. by using the request a quote button below, calling us at 1-800-548-4867 / 1-216-447-1777, or use the contact form on our Contact page of our website (Dawn-Ent.com) to further discuss your plastic extrusions project.
Q: Does Dawn Enterprises Inc. offer blanket ordering programs?
A: Yes. We do offer blanket ordering programs. Because we assess every project and request on an individual basis we will need to talk more with you about your project needs and requirements. Please contact Dawn Enterprises Inc. to further discuss your plastic extrusions project.