Ford F-250 SuperCrew Painted Body Side Molding 2023 - 2024 / FES-F250/350-23-CC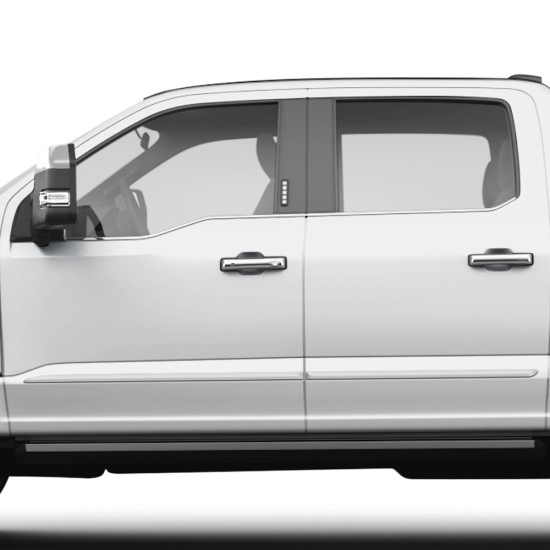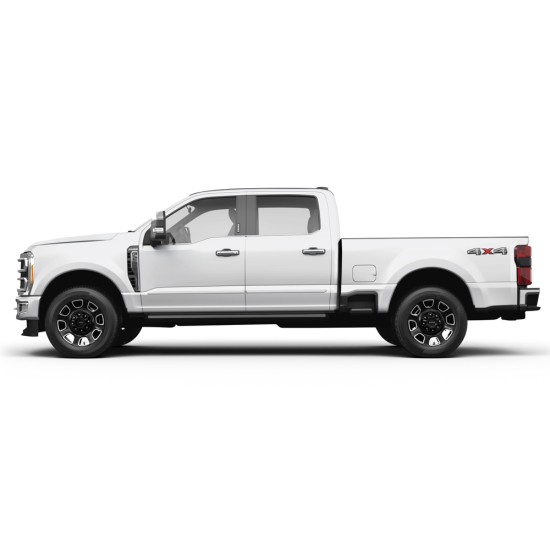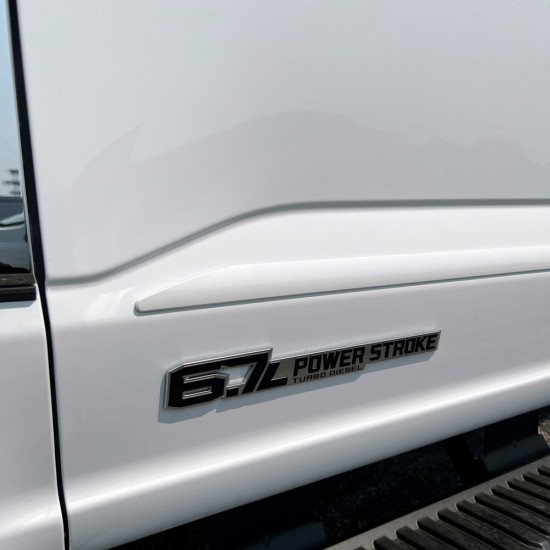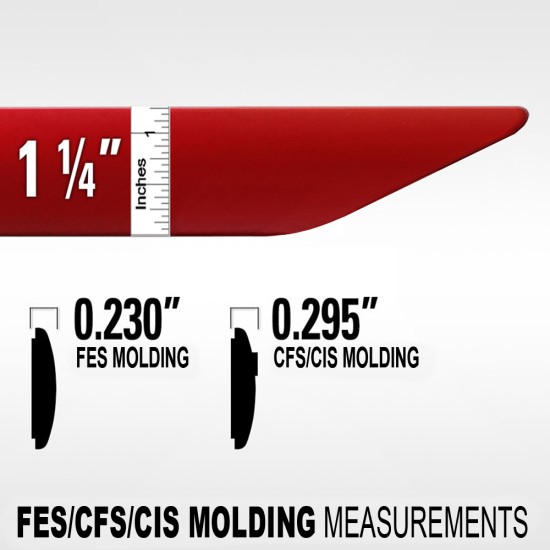 -15 %




Ford F-250 SuperCrew Painted Body Side Molding 2023 - 2024 / FES-F250/350-23-CC
Stock:

In Stock

Part Number:

FES-F250/350-23-CC

Dawn Enterprises Inc.
Match the look and appeal of factory 2023 - 2024 Ford F-250 SuperCrew trim at a fraction of the price with Dawn Enterprises Painted Body Side Molding
If you've been searching for custom trim to set your Ford F-250 apart from the rest, this set of Painted Body Side Moldings is perfect for you. This stylish factory style Painted Body Side Molding protects the doors of your Ford F-250 from unexpected dents, dings, scratches, and other unsightly marks. Each set of Painted Body Side Molding is carefully manufactured under strict guidelines in order to ensure that you will receive a product that will last on your Ford F-250 for many years. In order to guarantee that this product is free of defects, each set must pass through a series of quality control tests. No drilling or prior body shop experience is required to install Painted Body Side Molding to your Ford F-250. Dawn Enterprises Painted Body Side Molding comes with all the necessary hardware for installation. Protect your Ford F-250 from damage and increase the exterior appeal with a set of Painted Body Side Molding. Order a set of Dawn Enterprises Painted Body Side Molding for your Ford F-250 today!
These Painted Body Side Moldings come complete with easy-to-follow installation instructions, Pro-Clean™ Prep Pads, and Pro-Bond™ Adhesive Promoter
100% paint match guarantee
Lifetime warranty
Made in the USA
Added protection against shopping carts, door dings, scratches, chipping, and other road hazards
High quality automotive grade ABS materials
OEM quality
Measured, pre-cut, and precision engineered to match your Ford F-250
Quick and easy no-drill installation with the use of self-adhering 3M Tape
*This body molding comes packaged as a four (4) piece kit.
PLEASE NOTE : Do NOT guess your paint color! The only accurate way to obtain the correct color is to get your paint code from your vehicle. Some paint codes have multiple names, but the code is always the same. CLICK HERE to find your vehicle's paint code. Unsure of your paint code? Call the parts department at any dealership relating to your vehicle (If you have a Ford, call a Ford dealership) and give them your VIN#. They will be able to tell you the correct color code once they look up your VIN#. Alternatively, you can enter "Gloss Black" into the paint code box for a high-gloss black finish, or enter "Matte Black" into the paint code box for a flat black finish.
PLEASE NOTE : Dawn Enterprises moldings are aftermarket, they are not direct OEM factory replacements. Our moldings may install in a different location and might be a different size or shape, so they possibly will not fit properly where OEM factory moldings have been installed.
CLICK HERE FOR INSTALLATION VIDEO
||
CLICK HERE FOR INSTALLATION INSTRUCTIONS